Amir Shelah is a successful former footballer, who played for Maccabi Tel-Aviv for most of his career in the Israeli national team, and even held the record for most appearances in the national team. With his retirement from the football industry, Amir decided to channel the values ​​that made him a leading athlete and turned to the field of interior design and planning. As an interior architect, Amir expresses his creativity and uncompromising desire for excellence, and designs spaces with a clean line and a modern-classic style.
Amir Shelah Studio specializes in luxury projects in the private sector. In its 15 years of activity, the studio has produced dozens of projects, both private and commercial, from Tel Aviv to New York, including:
Private: Real estate properties of various types: penthouses, garden apartments, villas, luxury apartments, etc., with a focus on the northern neighborhoods of Tel Aviv and the Sharon area. The studio also successfully handles common spaces in residential towers, which include: a model apartment, a lobby and a tenants' club.
Commercial: Espresso Bar Ramat Aviv Mall, NY – Press in New York, Sushido restaurant in Tel Aviv, Steve Madden chain of stores throughout the country, NYKB showroom in New York, high-tech offices in Ramat Aviv, chain of salt room clinics "The Loclinic", the flagship store of The Maccabi Tel Aviv basketball club in the Nokia Hall, the "Slim & Fit" health club and spa in the Basel complex and more.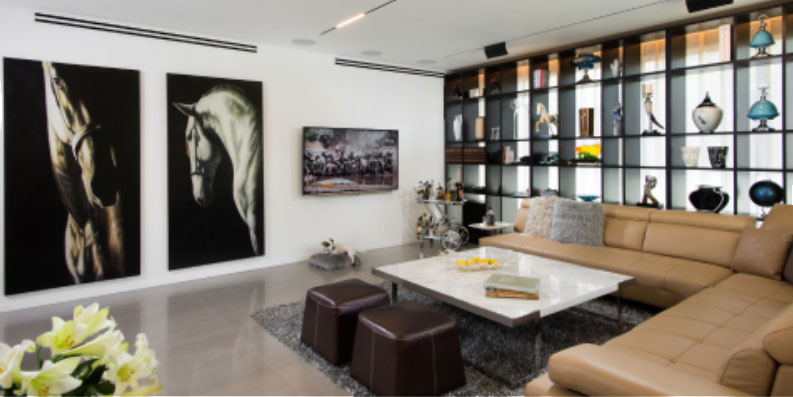 The architecture and interior design studio led by Amir Shelah, has engraved on its banner excellence, innovation and service embodied in all stages of the project. The studio accompanies the client from the concept construction phase, offering a 360 degree experience.
Amir specializes in maximizing the budget defined by the client, planning and interior architecture, defining a design language, smart division of spaces and giving a unique character in an uncompromising design to each space. There is the possibility of full professional accompaniment and supervision of the renovation works as part of the basket of services available in the studio.
Amir Shelah is considered an authority in the field of architecture and interior design, is interviewed in the media on the subject and even publishes a professional monthly article in the magazine (Globes).